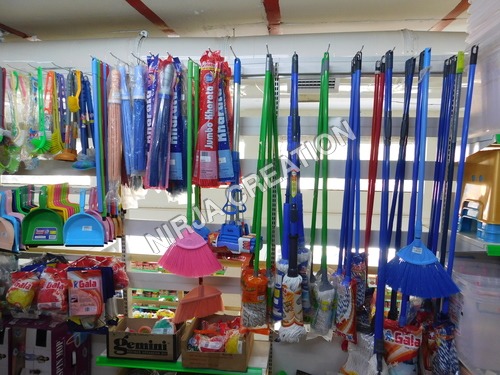 Hanging Racks
Product Code : 34
Product Description
Hanging Racks
Simplify the need of organizing homes, workplaces and retail outlets with our offered Hanging Racks. Be it clothes, mops, brooms, dust pans, frying pans or any other thing, this rack is an ideal solution for storing anything to everything in an organized manner in almost every supermarket and home for displaying products to be selected by the shoppers. We help people with easy storing of their valuables with non-slip hooks for ensuring that everything stays in place. The main purpose of using Hanging Rack is for easy access to the goods that otherwise may be difficult when they are placed over a shelf. Captivating and convenient appeal of the rack doubles the elegance of an ambiance. With this option, one can make the best use of the space available in their places.
Benefits :
Sometimes an individual need an extra space for storing their household equipment. For this, Hanging Racks are an ultimate solution for the compact places that require storage space for keeping daily purpose articles. Bulletined below are the benefits rendered by wall mountings with hanging hooks that make them extremely versatile option and necessity of each and every home, workplace and retail outlet.
Readily adapts an existing space : Equipment can be readily, effectively and safely stored without making them the center of attraction and without the requirement of redesigning the place.
Maximizing the compact places : Places that are compact in nature require more space. Since the mentioned rack gets mounted on the wall, the floor space automatically gets maximized.